Remembering all who died in World War I. Both Human and Non-Human.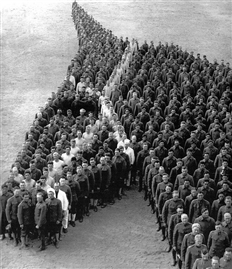 2014 saw the beginning of the Great War Centenary. Over one hundred years from the start of World War One, we remember the millions of servicemen and women who were killed or wounded.

Millions of animals were also relied upon and died during World War One:
Dogs, horses, donkeys, oxen, even camels were used for transportation.
Pigeons were used to carry messages - one famous American pigeon, 'Cher Ami', successfully carried her message, despite being shot in the chest.
Animals such as bears, foxes and cats were used as mascots.
Cats were used to catch rats in the trenches.

Lynx Theatre would also like to remember all of these animals.
See our World War One Play In A Day for Lynx's commemoration of all who died.
---
More from The Lynx Educational Trust